Baxter Dean and Rebel E. Lee
by Mindy
(Pittsburgh, pa)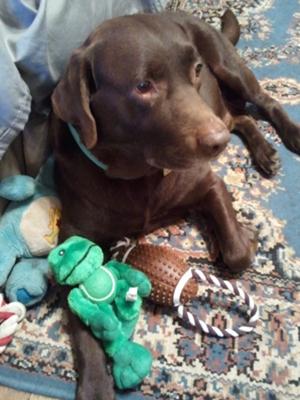 Baxter
Baxter is a Nine year old chocolate lab and my best friend. he is just as mobile and agile as he was when he was two. he swims with me, runs with me and plays with me. He is the ultimate Labrador and i love him.


Rebel is my 5 year old Black Labrador who is all bark and no bite, he loves to play and torture my father and crawl between my parents at night. He loves to run and swim and hates thunderstorms.
Join in and write your own page! It's easy to do. How? Simply click here to return to Labrador Retriever Pictures And Stories.