Subscribe to the
Labrador Review
Our Free Monthly Newsletter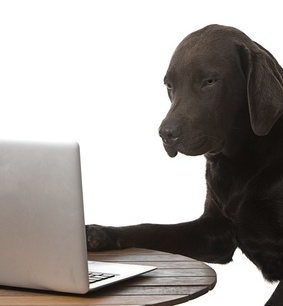 Subscribe to our newsletter and receive the Labrador Review direct to your inbox once a month. For Free!

It contains tips, savings opportunities, training advice and suggestions from our Veterinarian for keeping your Lab happy and healthy.

Subscribe Now

Looking for a Labrador pictures or other ways to help your Lab live a healthy life? If you are, then sign up for the free monthly Labrador Review.

The review contains hints, tips, chat and information on anything to do with Labrador Retrievers we hope all Lab owners will enjoy receiving the newsletter.

Please be assured that your email address will not be passed on to anyone else nor will you receive 20 emails a day urging you to buy everything from a dog collar to the kitchen sink.
 We will only use your email address to send you the Labrador Review once a month(ish!).
Subscribe Now and Get the Dog Recipe eBook
Pamper Your Dog


For Free!
Limited Time Offer.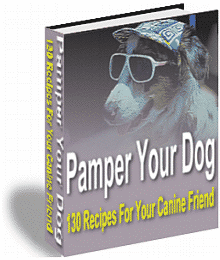 As a thank you for trying out our newsletter all new subscribers will receive the Pamper Your Dog ebook. 

The book contains lots of unique recipes for creating nutritious and fun meals for your dogs. 

Download instructions are provided after you complete the very short subscription process.

To subscribe at no charge to the Labrador Review please complete the very short form below. You can cancel at anytime.

Get These Recipes for Free and More When You Subscribe!

An Apple a Day Dog Treat
Apple Cinnamon Doggie Biscuits
Apple Crunch Pupcakes
Bacon Bites
Beef Twists
Birthday Cake for Pups
BJ'S Peanutty Pupcicles
Bone A Fidos
Bow Wow Burritos
Bulldog Brownies
Cheese and Bacon Dog Biscuits
46. Chewy Cheesy Chihuahua Pizza
Chow Chow Stew
Classic Canine Cookies
Darlene's Favorite Dog Cookie
Divine Doggy Dinner
Doggy Dip
Fido's Cheese Nuggets
Frozen Peanut Butter Yogurt Treats
Greyhound Green Bean Grub
Hors D'ogs
Icy Paws
Lab Liver-Chip Cookie
Massive Mastiff Munchy Muffins
MuttLoaf
Peanut Butter Cookies
Pet Party Mix
Pooch Peanut Butter Swirls
Potatoes Au Canine
Puppy Pretzels
Ravioli Woofer Stuffing
Rover's Reward
Scrumptious Carob Bake
Tempting Training Treats
Tess' Tantalizing Treats
Turkey Treats
Vegetarian Dog Biscuits
Veggie Vittles
Wacky Wheat Treats
Yogurt Pups


Pamper Your Dog unleashes 130 recipes for tasty treats and meals for your canine friend that are sure to have your dog salivating.

You cook for yourself and your family, so don't ignore your most faithful of friends.

Pamper Your Dog will show you how to prepare tasty and healthful treats and main meals for their dogs without a lot of cost or work.
 
This great collection of recipes features 130 tempting and tasty treats for your dog. Below are just a few of the recipes you will find inside:

Still not convinced? Try some of the back issues of our newsletter:
Enjoy One of the Labrador Review Back Issues
After subscribing you will be taken to a page where you can download the free eBook.

<B>Thank you</B>

<I><B>Jeff and Cathy</I></B>

From Labrador Review Newsletter to Labrador Retriever Guide Home