!- End Google Auto Adsense Code-->
Brandi our choc. lab survivor
by Jenny
(California)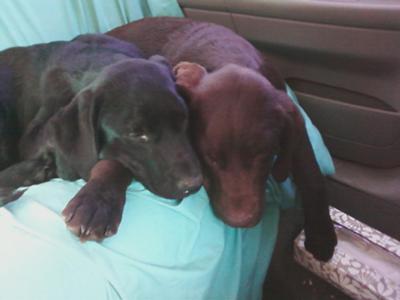 We got our little brandi as a puppy, she was always more calm then her siblings we ended up taking one of her sisters home.


At 4 months old they both got very very sick with Parvo, was one of the worse things ive ever had to see, they were just skin and bones from throwing up and not eating or drinking.
Well I took them to the vet hospital and they stayd there for 2 and a half days each both had I.V's when I got the phone call to come pick them up they acted as if they were NEVER sick thank god for vets who know their stuff! :)
Subscribe to Our Free Dog Health Newsletter and Get the eBook Pamper Your Dog for Free!