A Practical Guide for Buying A Labrador Retriever
Are you thinking of buying a Labrador retriever?
Choosing to bring a new Lab puppy into your home is quite a major decision.
Before starting the process, make sure first that you are ready for a Lab puppy to settle in to your home.
If you think that now is that right time, then great! Go for it!
What you need to do next is to figure out what you should look for when choosing a Lab and where you should buy your new Lab puppy from.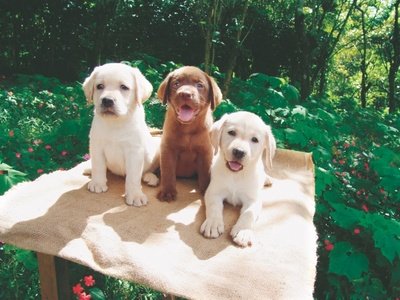 Things to consider before choosing your Lab
* Know your purpose of buying. Purebred dogs such as the Labs are talented and versatile. They can make a good house companion, family pet, field dog, competition dog, and even a show dog.
If you are looking for a gun dog or a field dog, you should have a proof of their hunting line. If the Lab puppy is to be a family dog, its parents should have a good disposition.
* Before buying a Labrador retriever take a look at the entire litter. You can determine the genetics of the Lab puppy by looking at the litter. You should avoid hyperactive litters and shy or overly reserved types.
Our Recommended Products
* Observe the puppy's behaviour. Try to take some time to observe a group of Lab puppies. Pick those with good and outgoing personalities. It is best if the puppy is very friendly, seems to enjoy people's companion and doesn't struggle or fight when picked up.
* Consider the age of the Lab puppy. It is best that the puppy should stay within the litter until about 49 days or 7 weeks of age. This should give the puppy more time to interact with their littermates and mother.
* Make sure that the Lab puppy is healthy. If possible, make sure both parents have OFA certificates. Also, take a look if there are diseases have shown up in their bloodline. This is important because most disorders that can be experienced by Labs are hereditary in nature.
* Consider the cost of the puppy. If you choose the cheaper Labs, most probably they will have no health record, papers, or any other predictability. It is certainly fine if this is what you seek, however, you will need to know that you may end up in poor breeds.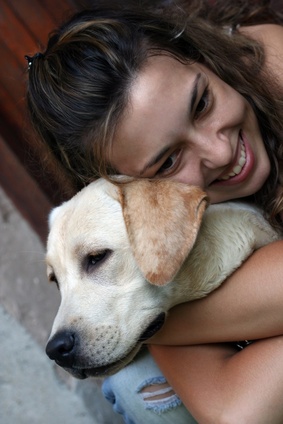 Where To Find Your New Lab Puppy
Once your options on buying a Labrador retriever have been narrowed down, you can now start looking for your new Lab puppy. Here are some suggestions as to where you should buy your new puppy from.
* Reputable breeders. Buying a Labrador retriever from established breeders with good reputations means that you get a purebred dog. You can find a good and reputable dog breeder in newspapers, magazines, and internet, just to name a few.
* Dog rescue associations. Breed rescue associations have strong interest in breeding English Lab dogs and are an excellent source.
* Pet shops. There are a lot of pet shops that can provide high quality puppies, and Labrador retrievers are no exception.
* Animal shelters and pounds. A lot of puppies and dogs find their way toanimal shelters and pounds. You can try your luck in finding Lab puppies in these places.
Now you'll have a Lab puppy waiting to be taken home. Be assured he will be a good pet and enjoy the fun moments he will bring to your home.
Related Articles
Choosing A Lab Puppy 

Buying A Labrador Retriever - The Breed Standard 

Lab Puppy Training Tips 

History Of The Labrador Retriever 

Your Labrador At Home