Take A 
Review of Dog Food Secrets
Dog Food Secrets by Andrew Lewis is now in its second edition and is one of the best selling ebooks on the Internet. I had heard of this book and its apparently sensational claims before but it was only after starting this website that I bought the book. How I wish I had taken that step sooner.
Dog Food Secrets is basically a two part book. The first part is a through review of the nutritional needs of a dog and a comparison between shop bought and homemade foods. The rest of the book consists of special recipes that you can make for your dog ranging from Labrador Liver Lovers Stew to Dachshund Dog Chow Cheese Sticks!
I'll return to the recipes later but the problems in the USA with contaminated dog food has increased peoples awareness of the importance of nutrition in regards to the lifespan of their pet but some of the revelations in this book will leave the reader scandalised.
The discussion about labeling on proprietary dog foods is both enlightening and worrying. The phrase 'don't believe everything you read' is particularly relevant here.
The authors revelations about a summer spent working in an abattoir and how meat 'by-products' for dog food were stored are horrible enough to have come from a Stephen King novel.
Horror stories aside Andrew Lewis presents loads of useful information in this book and how a dogs diet contributes so much to its longevity of life.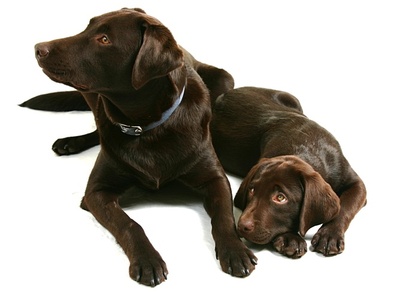 Jones also discusses the six basic nutrients that a dog needs; Proteins, Fats, Carbohydrates, Minerals, Vitamins and Water. Again the information laid out for the reader is highly enlightening and thought provoking.
The author also discusses the calorific requirements of your pet and Dog Food Secrets contains a really useful chart illustrating the calorific requirements compared to weight.
A comprehensive look at canine health completes the first part of the book before the author reveals his special recipes for homemade dog food.
The doggie cuisine makes fascinating reading and my mouth was drooling at some of the recipes so goodness knows what my Labs will make of them!
Each recipe is nicely laid out with ingredients and cooking instructions with each ingredient accompanied by its calorie content. A great feature of each recipe is the wag-o-meter. A wag rating is given for each of the recipes based on its nutritional value and ease of preparation etc.
In conclusion Dog Food Secrets is highly recommended. There is some disturbing reading in the book but these are facts which every dog owner should be made aware of. On the negative side it would have been nice to have even more recipes but that is probably nit-picking.
The cost of this ebook is from just $27 (approx. £13) and it comes with loads of bonuses. There are higher priced options available ($37 or $47) depending on the package you require but rest assured all the information you need is contained in the $27 package.
To view the Dog Food Secrets website Click Here