Lily the Black Lab
by Wanda
(Woodstock, GA)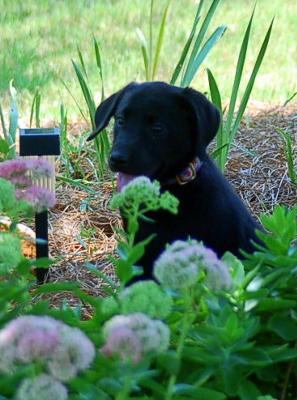 Lily puppy photo
Our puppy Lily, is so loving and smart! She loves to be held like a baby and sit in our laps! She is 3 months old now and is learning some tricks. She can sit, shake, lay down, and crawl. She loves to play fetch with her training dove.


Lily and Daisy our chocolate lab are like sisters! They play, eat and sleep together! I saw them cleaning each others' faces off the other day...it was so cute!!! We love her so much!!!!
Join in and write your own page! It's easy to do. How? Simply click here to return to Labrador Retriever Pictures And Stories.