!- End Google Auto Adsense Code-->
Our girl Zoe
by Sharon
(Coquitlam, BC Canada)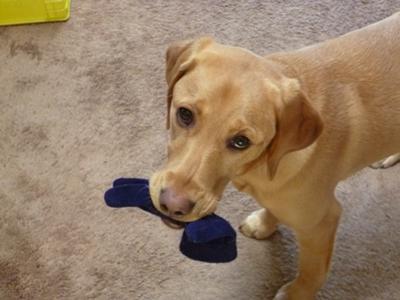 Caught in the act!
Zoe has a penchant for taking my gloves or mittens from our front hall bench and taking them somewhere secluded and playing or sucking on them until they are totally wet!!
Join in and write your own page! It's easy to do. How? Simply click here to return to Labrador Retriever Pictures And Stories.
Subscribe to Our Free Dog Health Newsletter and Get the eBook Pamper Your Dog for Free!