Our Twins
by ToucheTurtle
(Sandpoint, ID, USA)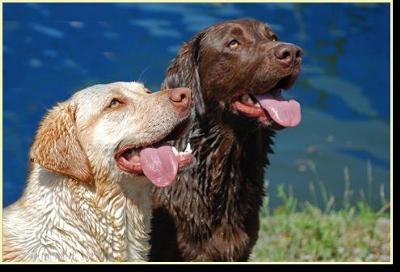 Sebastian (chocolate) & Viola (yellow) are from the same litter and sometimes visit with two of their brothers, Bosco & Bailey.


From 9 months, we've been training them for backwoods Search & Rescue.
Because of this, we've bonded more with these guys than any dogs before. It's amazing what they could do.
We've taken a break for a year, but I hope to begin again this spring.
We live way out where there is zero traffic and they can run around without any fear of getting hit. Now moose are another matter! We are on a small river, so this is Lab heaven!