Remington aka Retreive my remington
by Marbie Corne
(st. matthews, S.C. )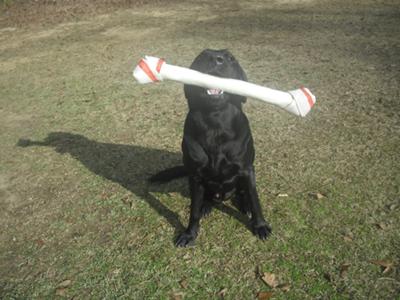 remington with his christmas present.
this is my 1 1/2 old AKC reg black lab, his name is Retreive My Remington or Remington for short.


He lives with me and my bf on a chicken/cattle/horse farm in sc. he loves to dove hunt, he is a great dog when it comes to teaching new things.
I trained him myself for basic commands and trained him as a duck dog.
I take him every where with me, we just got back from a camping trip in table rock where we hiked up the mnt. for 5 hrs. he had a blast.