How To 
Rescue A Labrador Retriever
If you are looking for a new dog should you rescue a Labrador Retriever? Many of us choose to adopt dogs from shelters or kennels instead of going to a breeder for a puppy. Of course many of us are tempted into dog ownership by pictures of cute Labrador puppies and we set our hearts on a puppy of our own.
But the adoption route appeals to many people because they are concerned at the number of ill-treated or abandoned dogs and are worried they won't get a new or a loving home.
This is perfectly understandable and giving any dog a new start and a caring and loving environment is a great thing to do. More power to you.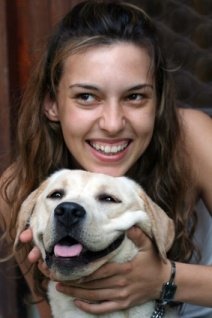 Adopting A Lab
It never ceases to amaze me how many purebred and pedigree dogs end up in shelters but there are also plenty of Lab mixes who are looking for new homes.
I have no idea how many dogs around the world find themselves in shelters every year but the number must be huge. And, of course, many of those dogs end up being euthanised which is incredibly sad.
Adopting a Lab, or any other dog, usually means that you will be giving a home to a mature dog that has left the puppy stage behind (this of course is the reason why so many dogs are abandoned in the first place) and, although you will miss out on the joys of puppyhood, there are many advantages to bringing home an older dog. For more information visit ourLabrador rescue page 
Life Changing Decisions
If you choose to rescue a Labrador Retriever you may be making one of the very best decisions of your life. It will also be a life changing decision for both yourself and the dog.
But, adopting a Labrador isn't a decision that should be taken lightly. You must be prepared and you must be sure that it is the right one for you and the dog.
If you live in a top floor flat, have an active work and social life and are hardly ever at home, then I would suggest that rescuing a dog really isn't for you.
But, if you have the time and the commitment to give to the dog, are ready to accept the challenges of giving him a new home and the inevitable changes to your lifestyle that looking after a dog will bring - then go for it. You could be about to bring a wonderful and loyal companion into your life.
What Are The Dangers
Many dogs needing new homes are lovely, friendly animals who are desperate for a human they can love and have fun with. But, unfortunately, some rescue dogs have been horribly mistreated or neglected and may have severe behavioural issues.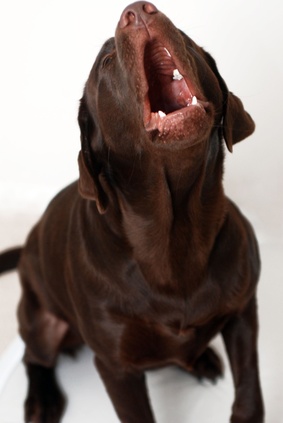 Shelters will do there best to ensure that only compatible dogs are put up for adoption but some behaviour patterns may not immediately surface. There is some risk if you choose to rescue a Labrador Retriever.
Get To Know Each Other
Because of the risks explained above it is essential that before you take a rescue dog home you spend plenty of time with him at the shelter.
Get to know each other and make sure you are a perfect match for one another. Don't let any initial issues put you off immediately as many problems can be solved but, if you know in your heart of hearts that things aren't right, you must walk away. However difficult that may be.
That said, older adopted Labs more often than not make wonderful pets and they will return the love you give them many, many times over. There is a lot of truth in the saying that rescued dogs are the most loving dogs of all.
Related Articles
Dog Vaccinations If You rescue A labrador Retriever