Rowdy
by Joe
(Huntsville Al)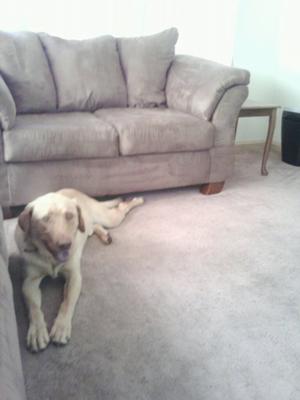 ROWDY
I got Rowdy when he was 7 weeks old with AKC papers.


I had no idea he was a DUDLEY but, I love him anyway.
He loves my shoes and, to make me chase him everywhere.
Loves to go camping and, car rides.
I was planning on getting him a girlfriend and, having puppies one day. I just hope the fact of him being a dudley wont be a problem...