Shadow
by Jaime Erdman
(Levittown, PA, USA)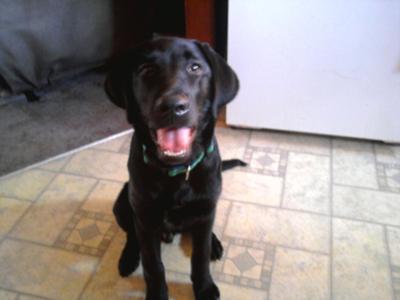 Shadow
Shadow is a 5 (almost 6) month old Black Lab. His birthday is May 3, 2011 (only 2 days after mine! Which is why I was so eager to get one from this litter!).


He loves to cuddle & play with his rope! He's very curious gets into trouble pretty often so I nicknamed him "Bugger-Boy"! He is so cute & we just love him so!
I had bought him from a friend's litter that lives literally 4 houses away - so he gets to see his dog parents (yellow & chocolate) & dog big brother (black - from an earlier litter) often. Its like a happy family reunion! LOL!
Join in and write your own page! It's easy to do. How? Simply click here to return to Labrador Retriever Pictures And Stories.