She makes us feel like we should have had her all along!
by Bralin
(Charlotte, NC, USA)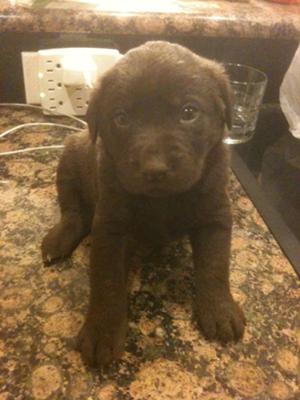 4 weeks
My lab's name is Java. She was born February 5, 2011, and she's growing so quickly.


Java was a very easy dog to house train and she's so smart.
She fits in with our family...my husband and I have three boys, and one girl.
She loves the outdoors and loves chasing the kids.
I don't know what I'd do without her. We fell in love with each other immediately!