!- End Google Auto Adsense Code-->
The marvelous Choko!
by John D. Sullivan
(Cincinnati,Ohio)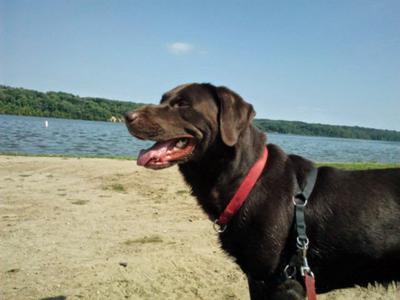 At Hueston Woods Lake
Choko is four years young and is absolutely the light of my eyes. He's the best buddy anyone could have and is always game for retrieving. Never met a ball he didn't like and has quite a collection at home. Our favorite pastime is hiking in the forest and going to the Dog Park. In the summer he loves to go the lake and retrieve and turns into a canine submarine when he hits the water. I just love my Choko!!


Editor: Thank you so much for sharing - Jeff