Viola & Sebastian
by Debra J Douglas
(Sandpoint, ID, USA)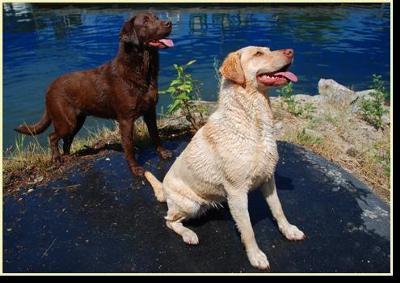 Please! Please! Throw the stick now!
Twins and water-lovers, dock-jumpers, and search & rescue practicers. They just turned five years old. I can't believe it. They are still puppies to me!
Join in and write your own page! It's easy to do. How? Simply click here to return to Labrador Retriever Pictures And Stories.