How To Rescue A Labrador Retriever from Dog Shelters
Local dog shelters are the ideal place to look if you want to rescue a Labrador retriever and take on the responsibility of rehoming a dog.
Dogs in shelters are looking for a new home and, more than that, they deserve to be loved and given a new start.
Most Labrador Retrievers in shelters are there through no fault of their own; they have either been abandoned, they are victims of abuse or neglect or perhaps, for whatever reason, their owners can no longer look after them.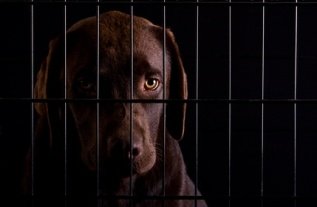 Behavioural Problems
Unfortunately, some dogs find themselves in shelters because of behavior problems, though this has often been brought about by owner abuse.
Although it may be hard, if you are looking to rescue a Labrador these type of dogs will not be suitable for you unless you have lots and lots of time to devote to their rehabilitation. If you don't have that extra time to give then you should move on.
Choosing A Lab From Dog Shelters
Happily, most dogs that find themselves in shelters will make great family pets and companions and the hardest decision you will have to make is which dogs you leave behind.
I guarantee that when you walk into a shelter and see the dogs your heart will melt and all the dogs will be excited to see you and doing their best to grab your attention. If there are not three or four dogs you instantly love I will be amazed!
Of course tough decisions have to be made and unless you live on a ranch it is likely that you will only be taking one of the dogs home. Of course it can be gut wrenching to make a decision between two dogs you instantly love but console yourself with the thought that someone else is definitely out there for the other dogs in the shelter.
Advantages Of Rescuing Dogs
If you do want to rescue a Labrador Retriever than the good news is that rescue dogs often make the best family pets. It is uncanny how dogs seem to know you are giving them another chance and they will unconditionally return your love and become wonderful companions.
Rescued dogs are invariably older and more mature which means their new owner won't have to go through the trials and tribulations associated with young puppies and often the dog will already be trained and well behaved.
One thing you must not do though is to choose a dog and then take him straight home. Take time to get to know him whilst he is at the shelter. It is important that you take this extra time to ensure that you and the dog are a good match and that you will be able to live together.
Don't forget that, although most dog shelters do great work, the staff there are overworked and may not have the time to ensure that you and the dog suit each other.
Please don't think that adopting a dog is something that you can do 'on approval' as one of the most heartbreaking sights in the world is to see a newly re-homed dog being returned to the shelter because it was discovered after taking him home that he was unsuitable for the adopting family.
Happy Days Ahead
The reward for visiting a shelter and finding a new dog will be many years of happiness and fun as you and your new soulmate go through life together.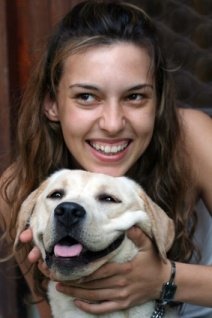 And, of course, giving any resident of the many dog shelters that are in every town a new home is a wonderful, caring and rewarding thing to do. And, if you can visit a shelter and give a Labrador, or any other dog, a new home then please do so. You will be repaid many times over for your kindness.
Articles Related to Dog Shelters
Dog Shelters And Labrador Rescue
The Labrador Retriever At Home