Picking 
Boy Dog Names
It's a boy! But picking the right boy dog names for your new companion can be a little bit tricky.
Nervously, you cradle your new puppy in your arms. Like a first time parent, so many things race into your mind, such as what you are going to feed him, which veterinarian is the best, and of course, what to name him.
You have to get your dog a tag very soon, and you will need to fill out that form in the vet's office! What name are you going to put?
Your male dog will certainly show a different personality than any other female dog, same breed or not. Typically, male dogs are more regal, less frisky, and when they get older, well, for lack of a better term, more "manly".
Even the size of your male dog will matter when you pick a name for him.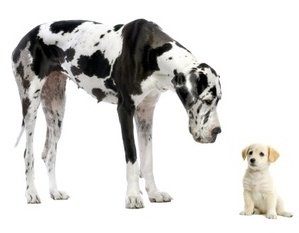 Usually, dog owners will pick a cuter sounding name for smaller breeds, while bigger breeds will merit a tougher name.
However, you do not have to follow this stereotype since your dog will certainly show a unique personality.
Our Recommended Products
Nevertheless, a guide to picking boy dog names will be very helpful in case you are at a loss as to how you will finally decide on a handle for your dog.
Big breeds will inevitably have big puppies, and you can get a good idea of how big your puppy will get by looking at its paws.
Also, you may want to research on the breed of canine you have just adopted and take a look at the typical traits dogs of the same breed have. Knowing what to expect from your puppy will assist you in giving it a name it deserves.
Additionally, naming your dog requires you to give thought to the fact that puppies grow. This means you cannot choose a name that only suits a cute, little, fluffy puppy. It is embarrassing to be a grown dog and be called "Smooches!'
You wouldn't want to be called that in public, now, would you?
Some of the more popular boy dog names are listed here:
Ace, Alpha, Clyde, Gunther, Hammer, Bandit, Baxter, Dodger, Fang, Rascal, Rocket, Tazer, Felix, Ringo, Ripley, Tycoon, Twister, Gideon, Yogi, and Rigley.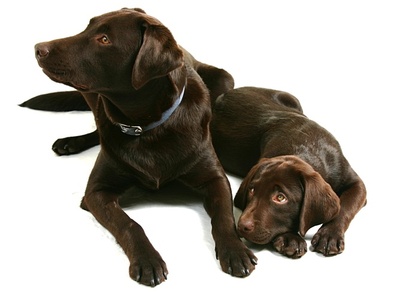 Having a big male dog also makes you responsible for naming it in a way that other people will know what to expect from him.
For example, when you have friends come over and you want to show off your beautiful pet, the name itself should give the right impression to your guests.
A playful but strong dog can be named "Gordo" which sounds like a big goofball. If you have a very calm dog, you can name him "Chief" or, if your pet dog is a bit moody and grumpy, a name like "Grover" or "Brutus" or maybe even "Adolf" would suit him (or perhaps not!). A dog that immediately commands respect by its stance can be named "Captain" or "Colonel".
You will notice that all the boy dog names listed here are quite short. It is largely unadvisable to name your dog something lengthy since you will find a way to give it a nickname anyway, saves time and effort.
When you start listing down names for your pet canine, choose the ones that really fit. Try not to settle for a good sounding name or the most popular name. It is best that you get to know your dog a little bit more to make sure that you give him the perfect name.
Related Articles
All About Naming A Dog 

Choosing Female Dog Names 

Popular Dog Names 

Boy Dog Names And Naming Your Dog 

Choosing A Labrador Puppy