Check for 
Popular Dog Names (

Choosing The Right Name For Your Pet)

Popular dog names now feature handles such as Buddy, Bear and Rocky among the more traditional Spot, Goldie and Prince. Naming your pet has come a long way since the days of Rex, Fido and Rover. 

It's pretty obvious that the human race has fallen in love and is still falling in love with canines.

From the ancient times up to the present, dogs have been a part of society and have proven to be faithful companions and fierce defenders.

It is not uncommon to see families frolicking in the park with their dogs and children eying puppies lovingly all over the world.

If you have recently caught the "dog fever" (although this craze will never be called outdated) and are cradling your new fluffy puppy in your arms, you surely are searching for popular dog names that will suit your new found ally.

Let's all admit it though, with so many possible names out there, you will feel uncertain every time you come upon a name that you like. You might keep on thinking that you can find a better name with your next try.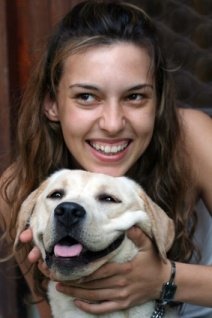 With the thousands of names you can try for your cute new puppy, it is inevitable that you will change your mind with every minute that passes by. That is why you also need to be a bit organized when you choose the name of your pet.
First, create criteria that you will follow when naming your dog. Simple questions will do, like "Is the name easy to recognize (for your dog's sake)?" or "Will I (or any other person in your family or circle of friends) be able to say this name out loud even in public?"
Additionally, you should ask your dog if he likes the name you will give him. Dogs are very smart creatures and they will respond favorably if they like the sound of the name you have chosen for them.
You could also observe your puppy for a while and determine what kind of temperament and personality it has. Based on their playfulness, or timidity for that matter, you can settle on a name that suits your dog.
If you are still in limbo on how to go about naming your puppy, it might be a good idea to check on popular dog names over the Internet – there are dozens of websites out there that are little more than lists of names. Actually, you will be just as well off by getting a book of children's names from your local library!
It is a very good thing then, that the Internet has paved the way for you to research all pet names across countries and even continents.
Top 20 Popular Dog Names in the United States
Max
Buddy
Jake
Maggie
Molly
Bear
Bailey
Sam
Shadow
Lady
Lucky
Sadie
Rocky
Daisy
Lucy
Buster
Brandy
Casey
Duke
Cody
You will notice that some of the names can be perceived as sweet or a little bit tough. If you can find a baby name book, it might help out a lot as you will find a whole lot of probable names you can use.
In the end, even if you search far and wide for a name for your pet dog, the choice is still yours, and your dog's, to make.
Whatever process you use in finding the right name for your dog, just keep in mind that it should mirror your pet's traits and characteristics.
It really should not matter whether you choose from a list of popular dog names or make up one of your own, as long as you and your pet know it's the perfect one for you both.
Links to Lists of Dog Names
Related Articles

Popular Dog Names - An Overview 

More About Names For Dogs 

Choosing Female Dog Names 

Picking Boy Dog Names